If you're looking for a great way to get outside and enjoy nature, fishing is the perfect way to do that! And Nevada County has a great abundance of fishing opportunities just waiting for you to explore.
Fish Year-round
A climate moderated by a wide range of elevations makes fishing possible throughout the year. Depending on when and where you go, species range from rainbow or German trout (with some steelhead, brook and mackinaw), to bass, Kokanee salmon, and pan fish.
Hot Spots For Fishing
Popular spots in the higher elevation include Boca and Stampede Reservoirs and the Truckee River. Favorite foothill locales include the Yuba River, Scotts Flat, Bowman Lake, and the Grouse Lakes Area. Fly-fishing is popular and ice fishing is available. Mountain Hardware in Truckee offers current conditions, tips, maps, and gear.
The Scoop From A Local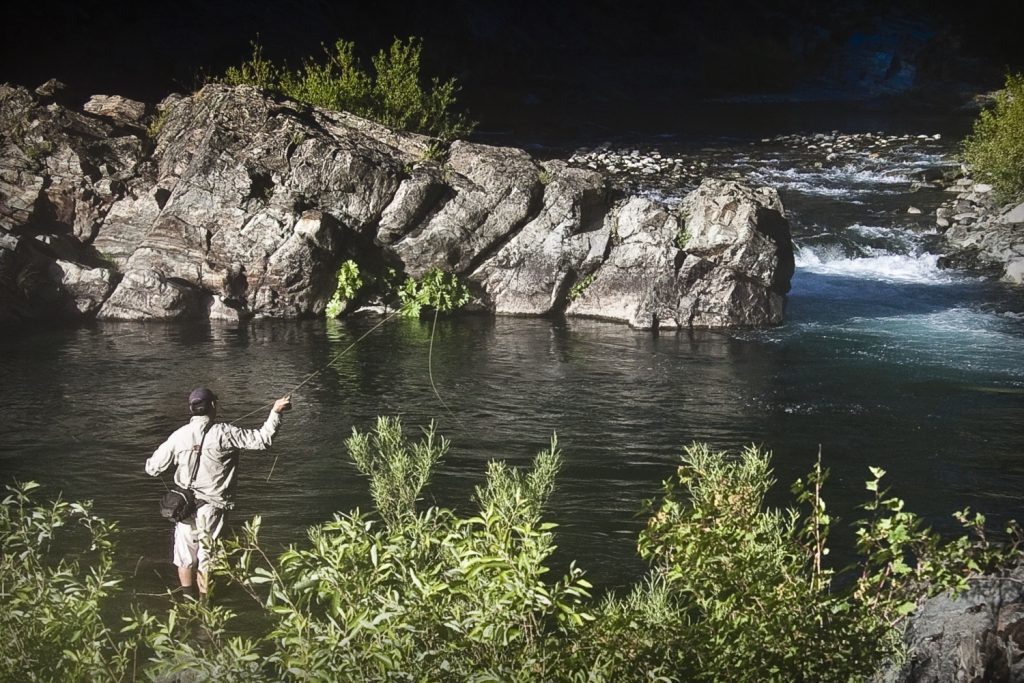 In the 2019 issue of Adventure Nevada County magazine, Tom Page, owner of Reel Anglers Fly Shop in Grass Valley, gives a great rundown on where to fish in Nevada County year-round in an article titled On the Fly: Nevada County is a Fisherman's Paradise. Here is what he has to say:
Nevada County provides many fly fishing opportunities for the adventurous angler, from novice to advanced. Fish species such as the Rainbow trout, Steelhead, American Shad, Brooke trout, German browns, to the small mouth bass, largemouth bass, spotted bass, and striped bass can be found in our local rivers, lakes, and streams.
Winter Havens
Local lakes in Grass Valley and Nevada City provide year-round fishing. Bullard's Bar, Englebright Lake, Scotts Flat Lake, Lower Scotts Flat Lake, Rollins Lake, and Collins Lake fish very well during the winter months. Anglers often enjoy the challenge of fly fishing for bass during winter months even though the trout fishing can be productive as well.
Best Winter Dry Fly Fishing In California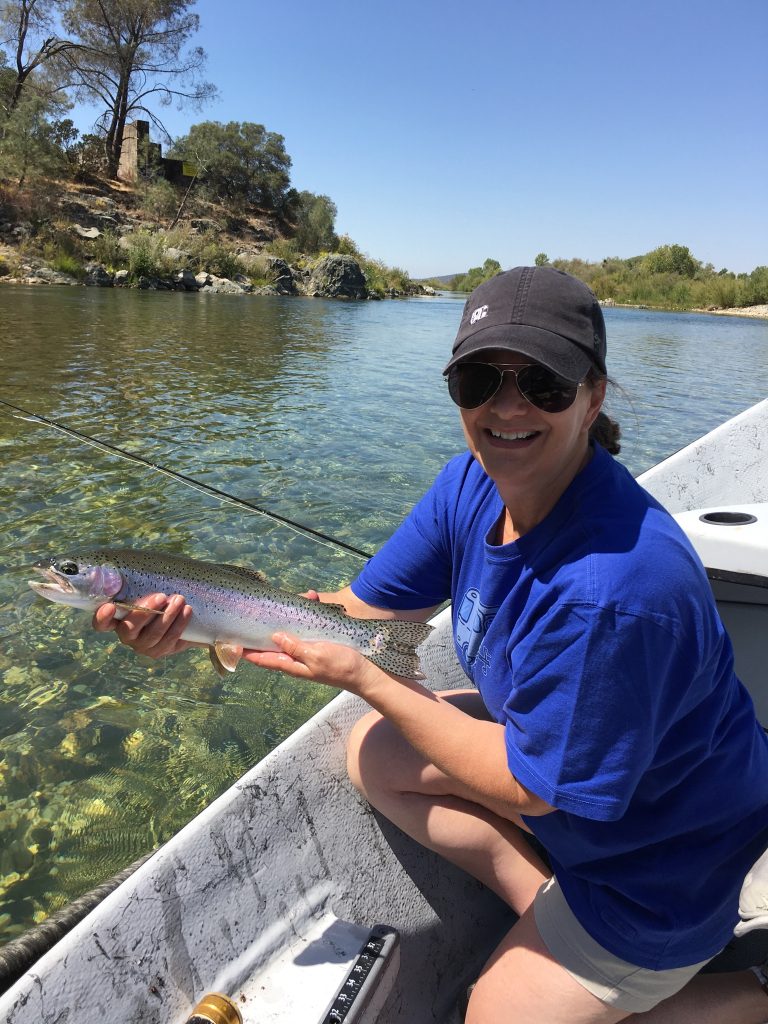 Starting in January, the Lower Yuba River can offer some incredible fly fishing. The Lower Yuba has been known for some of the best winter dry fly fishing in the state of California. The Lower Yuba River fishes well throughout the year, with spring and fall being the best. During the summer nights, the Lower Yuba fishes incredibly well with large hatches of Caddis, Pale Morning Duns, and Pale Evening Duns.
Land Of Monster Trouts
The Truckee River is only one hour east of Grass Valley. It has been known to produce monster trout year round. The Little Truckee River is an outstanding river that flows between two great reservoirs, Stampede reservoir and Boca reservoir.
Summer Fly Fishing
The Bear River is another great option that provides ample summer dry fly fishing. It runs under Hwy 20 through some amazing lush meadows. The Bear River can appear like a small creek rather than a large river with its thick vegetation. Though it can be a challenging river to fish, the fly fishing outcome can be extremely rewarding. The Bear River meanders through both Nevada County and Placer County, draining into Rollins Reservoir.
Bowman Lake Rd. is 30 minutes just outside of Nevada City. Heading east on Hwy 20 you will find numerous small lakes and streams, with the most popular lakes being Fuller Lake, Lindsey Lake, Rucker Lake, Carr, and Feely. All of these lakes offer some great trout fishing excluding Rucker Lake. Rucker Lake is loaded with Large Mouth Bass. Connecting some of these lakes together are some small streams and creeks that offer outstanding trout fishing during the summer months.
Texas Creek
One of my favorite creeks is Texas Creek. Texas Creek runs through Loony Meadows and under Bowman Lake Rd. Just East of Bowman Lake Rd. is Lake Spaulding. This lake is fed by Fordyce Creek and takes some hiking to get to but well worth it.
Running through the heart of Nevada City is Deer Creek. Deer Creek can offer an angler some great German Brown and Rainbow Trout as does down town Grass Valley's Wolf Creek.
Whether you are a beginner who is curious to try fishing for the first time or an experienced angler, Nevada County provides some excellent fishing throughout the year. Interested in learning more? Try hiring a guide to show you the ropes (and the best fishing holes). You'll quickly be "hooked" on fishing!
Learn more about Fishing in Nevada County HERE.