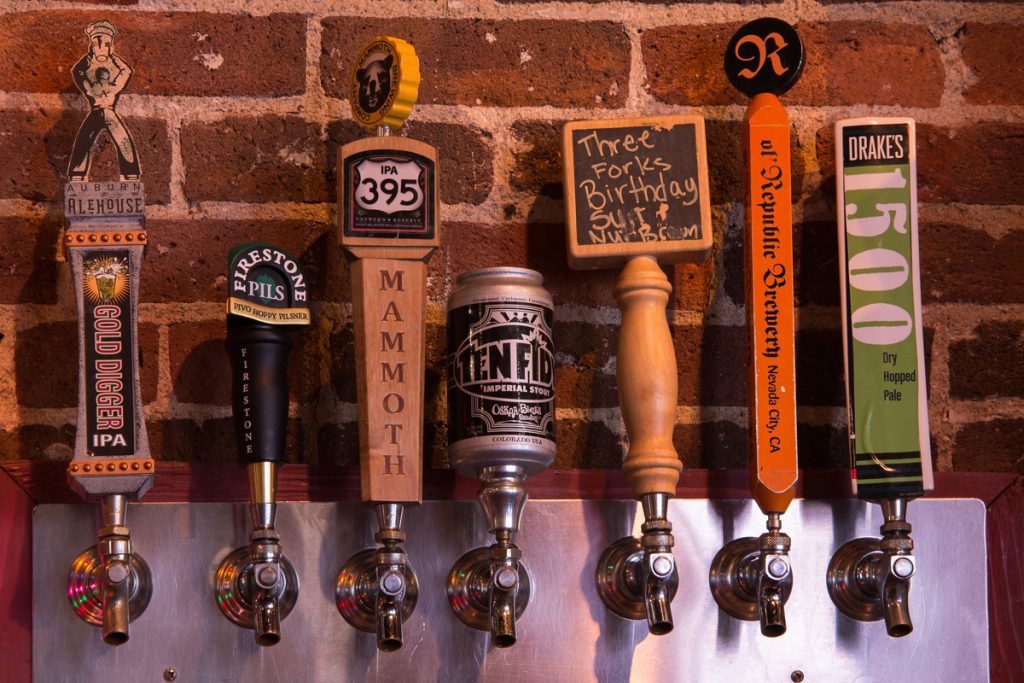 A Growing Region and a Feast for the Senses – Food & Drink in Nevada County
Depending on what you're in the mood for, you can find everything from authentic Cornish pasties to bison burgers and delicious organic Korean bbq. From the foothills to the Sierra Crest, chefs, restaurateurs, and kitchen crusaders can be found using local ingredients in creative ways. Nevada County is truly a foodie mecca.
Treat yourself to mouth-watering organic burgers, wraps, salads, and more at California Organics in Nevada City. Dedicated to serving authentic, real ingredients, they have something for everyone. Or if you're staying in Grass Valley, Back Porch Market is a Mom & Pop Specialty food Shop offering high quality artisan meats and cheeses, wines and entrees created from scratch. They'll even put together a picnic basket for two before you head out for an afternoon adventure! If you're looking for classic, delicious food and live music, try out Bar of America in Truckee. They also host tastings, cocktail Tuesdays, and room for exclusive banquets. 
More than a dozen wineries have made the foothills of Nevada County their home. While many wineries keep their doors open for those exploring the countryside, local tasting rooms have been thriving in downtown Grass Valley and Nevada City. For quality mountain-made craft beer, try Alibi Ale Works in Truckee. In fact, If Beer Makes You Hoppy Then Tour Breweries of Nevada County