From the luscious green foothills and cozy historic towns to the mighty granite peaks. Nevada County has a lot to offer visitors and locals alike. At the same time, when we do enjoy its bounty, we all have an impact on the environment and the communities. It's up to each one of us to ensure that Nevada County remains beautiful and vibrant by recreating respectfully and sustainably. Here's a few tips on how you can be a responsible traveler or local and more:
Shop Local
The local shops in towns like Grass Valley, Nevada City, and Truckee are what make each of them special. When you take a tour, eat at a restaurant, or buy something from a farmer's market, it gives you a chance to experience it through the lens of a local. They're like the spices to a great meal. From bringing back souvenirs that are unique to supporting the local economy. Need a bit more of a push? If you pick up a Sustainable Truckee Gift Card, Visit Truckee-Tahoe matches 25% of the card's value for stewardship. How about them apples?
Recreate Responsibly
Spending time in the great outdoors is proven to be good for you mentally AND physically. In fact, 53 percent of Americans ages 6 and over have participated in outdoor recreation at least once in 2021. The highest participation rate on record! This has translated to many of the beautiful places being loved a little too much. Just like when you're visiting a friend's home and clean up the dishes after dinner, we ask you as a responsible traveler to follow the 7 principles of Leave No Trace.
Be Part Of The Community & Volunteer
They say the secret to happiness is helping others. If you're a local or a responsible traveler, we ask you to consider taking part in one of the many outdoor volunteer events. Bear Yuba Land Trust, Bicyclists of Nevada County (BONC), or one of a handful of Truckee-Tahoe organizations provide a plethora of options. Your family can become watershed scientists via Truckee's Adopt-a-Stream program. Don a helmet, gloves, and hardhat and join them for a trail work day. At the end, you'll get to enjoy some time outside AND feel good.
Plan An Offseason Trip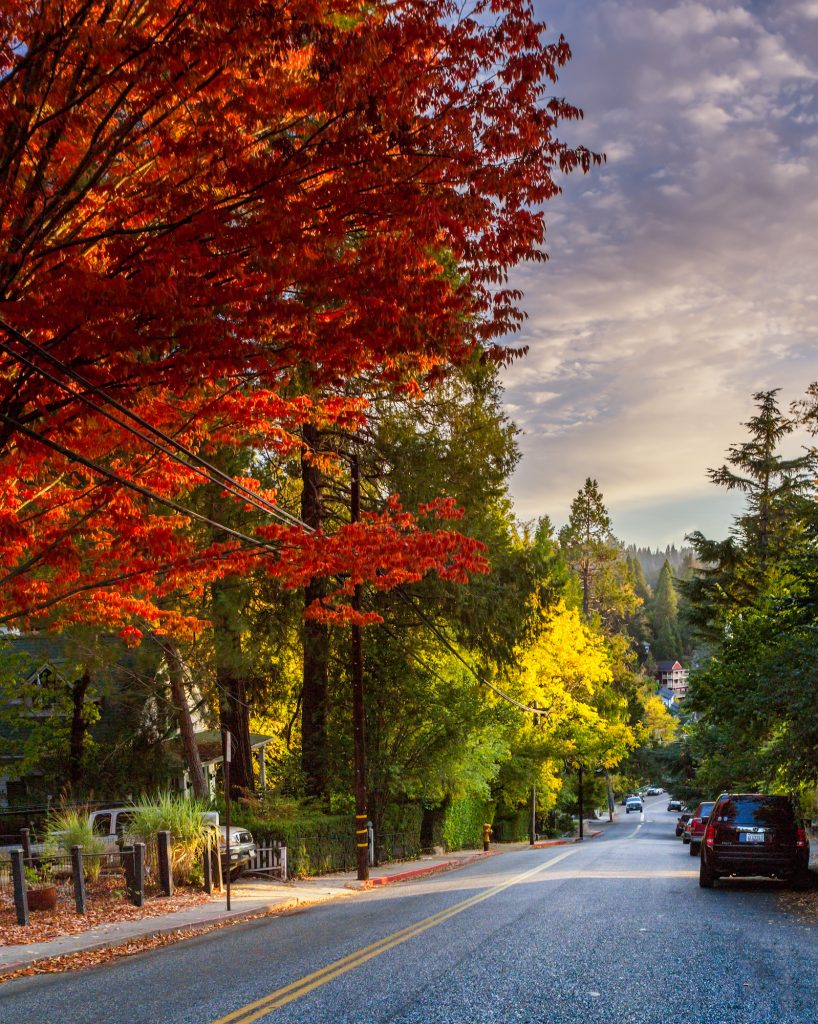 We understand that for many planning a trip outside of summer or the holidays is next to impossible. For those that have a more flexible schedule, consider visiting in the shoulder season. Spring is in fact the best time to go skiing in Truckee-Tahoe's high country with a deep snowpack, plentiful sunshine, and wildflowers peeking out at lower elevations. And in autumn, you'll find some of the most beautiful fall colors adorned in places like Nevada City. And the cherry on top – you'll have a bit more elbow room AND lodging prices will be lower.
Whether you're heading out on the trails or taking in the scenery from a lake, we ask you to plan ahead and learn a bit about how to enjoy them responsibly. Heading to the South Yuba River? Learn where to go and how to park responsibly by visiting the South Yuba River Citizens League website. For those heading into the High Sierra, Visit Truckee-Tahoe's take care page is a great jumping off point on how to leave a positive impact during your visit.