Besides the day gold was discovered in California, another day that could be considered just as important for helping leap the Golden State and Nevada County into the limelight was May 10th, 1869. This was the day the Transcontinental Railroad was completed and one of the most important dates in California Railroad History.
Why It Was Important
Before construction of this conduit, it took settlers over SIX months via stagecoach at a cost of $1,000 (about $20,000 in today's dollars) to get to California. Once completed, you could do a coast-to-coast trip in under a week, and the price of travel was reduced by 85 percent! Nevada County is the perfect place to see the history of the "iron horse" in real life and how it transformed the region.
Truckee
One of the key segments of the 1,776 mile long connection was near the summit of the Sierra. It's what became the historic town of Truckee. It was here that the railroads staged additional engines to help make the final push over the summit. Although extra power isn't needed now, you can easily experience this segment by hopping on a Bay Area train route. Once here, be sure to check out the Truckee Railroad museum located next to the train depot. Families and train enthusiasts will get a glimpse into the history of railroading in the region.
Donner Pass Summit Tunnels
Just a few miles outside of Truckee, you'll find another crucial component to making this journey a reality. The Donner Pass Summit Tunnels. These dozen tunnels, over 1,659 feet in length, took over fifteen months to finish. Built by Chinese laborers using hand drills and explosives, it was dangerous work and led to countless deaths. Now abandoned, it's home to a one-of-a-kind hike that stands as testament to the hard work of the individuals who made it possible.
Narrow Gauge Railroad Museum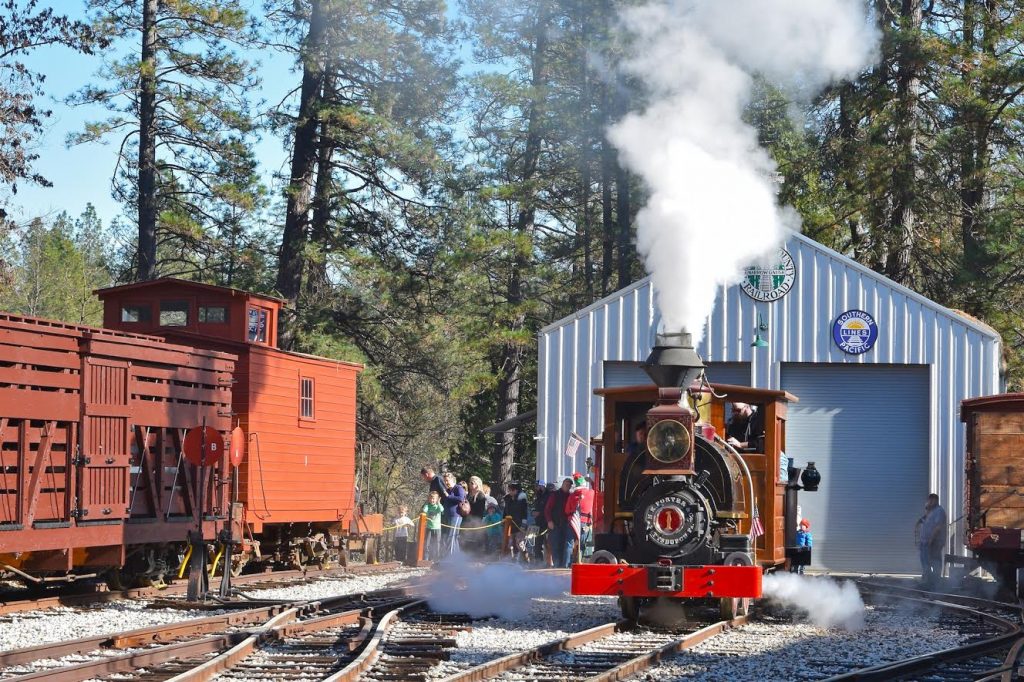 Along with the Transcontinental route, narrow gauge railroads were also crucial in providing lumber to the growing cities. The Nevada County Narrow Gauge railroad offers you a glimpse into this particular era of railroading. In addition to the museum, you'll also find a rail yard and restoration shop. The highlight is Engine 5. An 1875 2-6-0 mogul by Baldwin Locomotive Works was featured in John Wayne's film "The Spoilers" as well as "Twilight Zone-The Movie."
From seeing historic trains to a fun and easy way to the slopes, railroading in Nevada County is like nowhere else in the country!